MEER OVER ONS
Wij zijn een agentschap gespecialiseerd in de toeristische en onroerend goed sector, gevestigd in El Médano, Tenerife. Al meer dan 15 jaar bieden wij vakantiewoningen aan voor iedereen die een bezoek wil brengen of een tijd wil doorbrengen in dit bijzondere gedeelte van het eiland.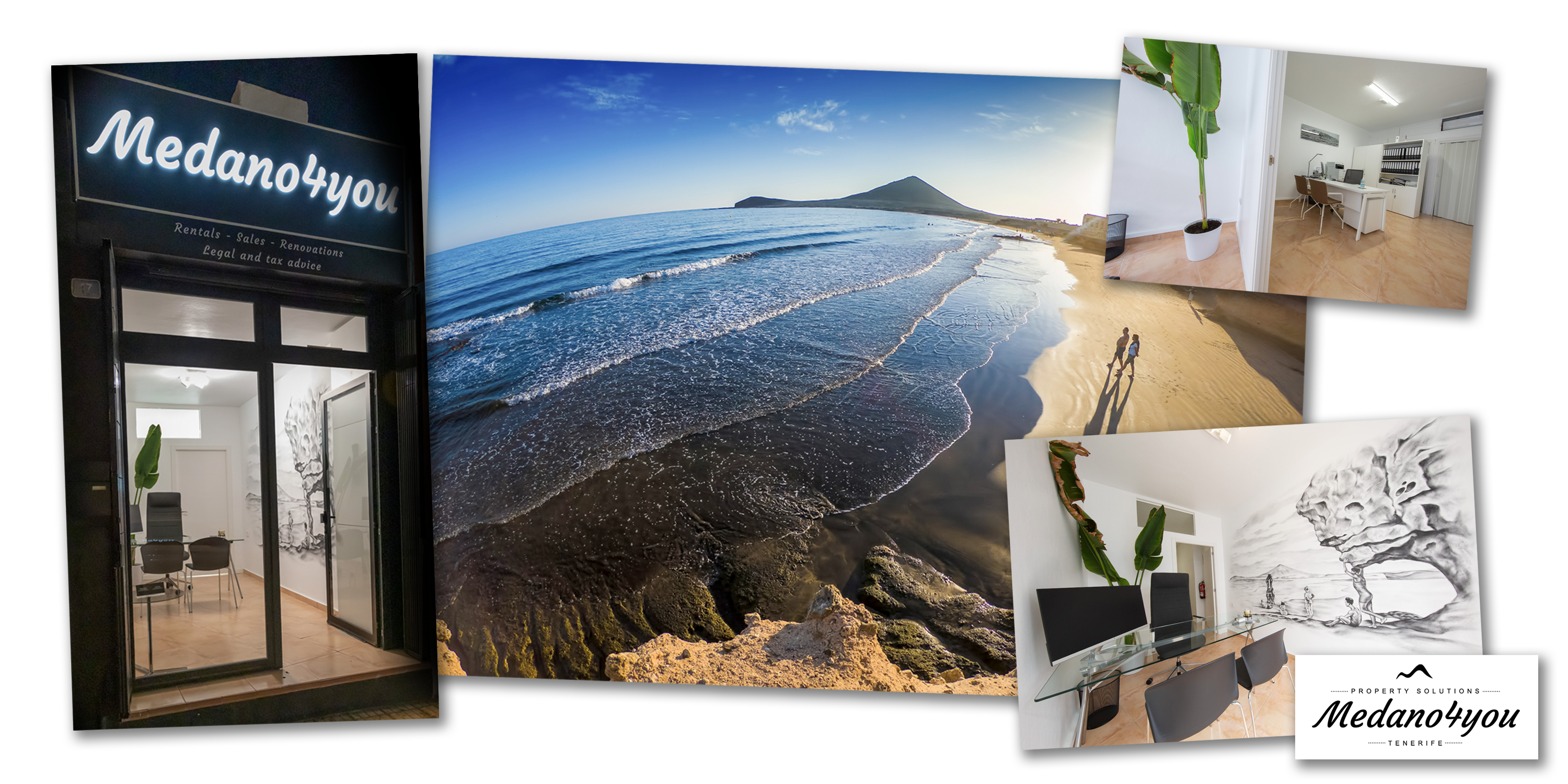 Wij verhuren Vakantiewoningen die beschikbaar zijn voor dagen, weken of maanden. Zoekt u een Vakantiewoning of wilt u een home office voor een paar maanden huren, dan vindt u hier uw ideale accommodatie.
Al onze woningen zijn volledig uitgerust en gemeubileerd. Allen geverifieerd en exclusief beheerd door Medano4you. Dit garandeert onze professionele schoonmaak, onderhoud 24/7 en een ongecompliceerde, gepersonaliseerde Check-In en Check-Out. 
Ons bedrijf combineert functionaliteit, technologie en simpliciteit om uw verblijf van het begin tot het einde ontspannen te maken. 
Van studio's tot luxury apartments or villaswij bieden onze gasten een grote selectie met verschillende groottes en categorieën om uit te kiezen. Of u nu alleen reist, met een groep vrienden, in familieverband of met z'n tweeën, u vindt uw ideale Vakantiewoning in El Médano bij ons.
Als u rechtstreeks via onze website boekt, bent u verzekerd van de beste prijsoptie met onze speciale aanbiedingen en last-minute kortingen die regelmatig worden geactualiseerd. U kunt promoties vinden die tot 20% goedkoper zijn dan boeken via andere websites.