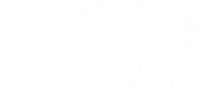 Discover unique Holiday Homes in El Médano
You're just 3 steps away from your next El Médano getaway
Medano4you offers a unique portfolio of exclusive apartments in El Médano. Your perfect family getaway for sports, adventure and relax, just a few clicks away
Hear From Our Happy Guests 😀
We are committed to making our clients happy with our services. Clients reviews stand as proof for the quality of service we offer daily.
Cyril (via AirBnb )
Medano4You Guest
Everything was perfect and the apartment is very nice and clean. Also, jochen was a perfect host. He helped me when I needed it and found me a stroller for my baby. I highly recommend Medano4you even if I would prefer keep this plan just for me :))
Andriy (via AirBnb )
Medano4You Guest
We stayed here about 3 weeks, working remotely. Beautiful experience, wonderful place, the neighborhood is super quiet and the house is the perfect environment for work and relax. Jochen is a great host, he gave us all the information we were looking for and all the things we needed. During our stay we had a small electrical problem, within a few hours he managed to solve everything! Highly recommend, I'm sure to go back next year!
Siggi (via AirBnb )
Medano4You Guest
The rooftop studio is a great place for solo traveler or a couple. Bigger then I expected. Jochen was very helpful and communications with him excellent. The terrace is amazing and the studio is perfectly situated in this atmospheric oasis.
Marija (via Booking.com)
Medano4You Guest
Appartment is fully furnished and very comfortable. Nice and cozy balcony. Beach is just 200 m away. Clean and calm building. Execellent host who helped us with arranging covid test and calling a taxi.
Serguei (via Booking.com)
Medano4You Guest
Excellent location ! The apartment is nice, clean and tidy. The hosts are very friendly and helpful . Highly recommended !
Manuela (via Booking.com)
Medano4You Guest
Jochen was really helpful, the apartment was perfect. Clean, comfortable, and the survire parking was great.
Ronja Kühnl (via Google)
Medano4You Guest
Medano4you is the top address for apartments in Médano. You can always rely on Jochen's recommendation and advice - I have already rented a few apartments through Jochen and have always been very satisfied!
Marc Simon (via Google)
Medano4You Guest
Great Apartments, Great Service, absolute clean and hygienic. Absolutely recommendable. Best Agency to book your apartments when you come to the wonderful Tenerife Island.
Oliver Maier (via Google)
Medano4You Guest
We were really happy, booked with Medano4You several times....different Appartments, always helpful and friendly organizes everything you need!!